What Are the Parts of a Dental Drill?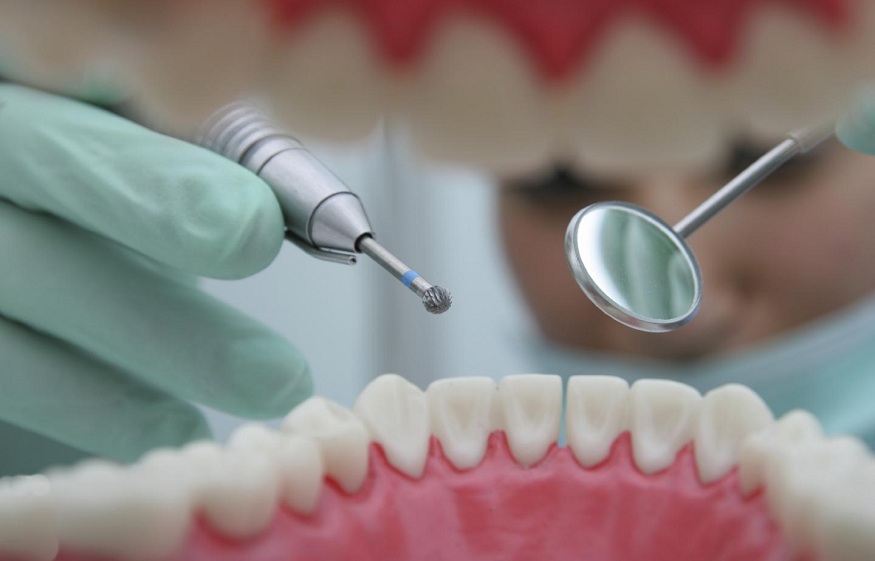 Some people are more afraid of dental drills than of anything else in the world. However, the devices have a crucial role to play when it comes to treating dental disorders. Dental drills have advanced considerably from their earliest iterations. Over 1,000 years ago, the Mayan people used a sharpened stone tool that they used to drill holes in teeth by twirling it between the palms. Today's drills are much more efficient, as you can see by looking at their various parts.
Air Turbine Engine
Dental turbines work by compressing air so that it flows with force. This causes bearings in the head of the instrument to spin at enormous speeds, which is what gives the drill its motion and ability to remove hard tooth tissue.
Drill Bit
The drill bit has to be made of metal alloys to be hard enough to remove tooth enamel. The base metal used in making dental drill bits is tungsten. Metal powder is produced by chemically processing raw tungsten ore into derivative oxides and then removing the oxygen by adding hydrogen to the system. Then, tungsten carbide particles are produced by heating the powder and blending it with carbon. From there, it is a matter of processing the particles of tungsten carbide to produce a drill bit of the appropriate shape.
Handpiece
While the dental turbine and drill bit do the actual work, the handpiece allows the dentist to guide and focus it where needed. Handpieces can be made out of metal or plastic, but in either case, they are created by melting the material and injecting it into a mold. The handpiece takes the shape of the mold, and once the material hardens, it can be removed.
While it is not pleasant to have your teeth drilled, once you know about the precision and care that goes into making each part of the instrument, you should have a new understanding and respect for it.