All You Need to Know About Gastrointestinal Surgery in the DFW Region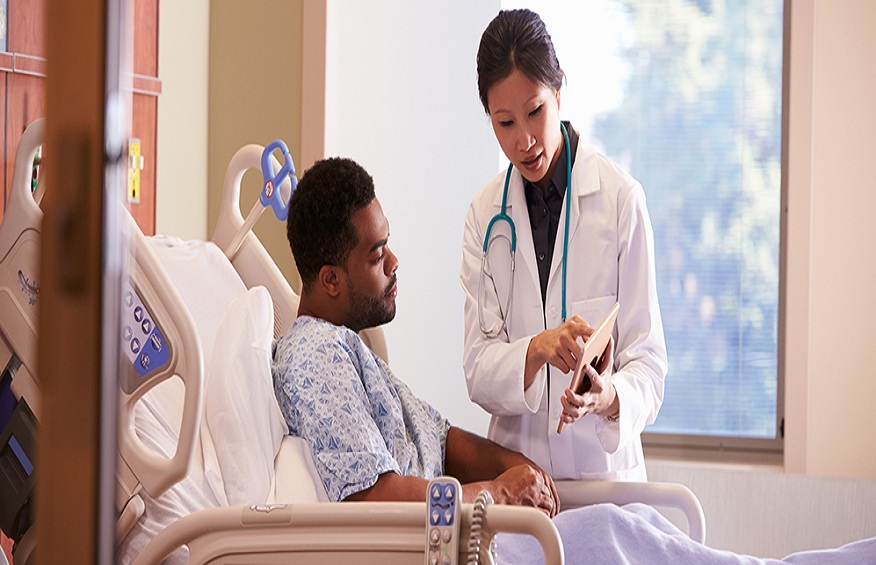 When tissues or organs in the body become diseased and damaged, surgery becomes a reliable solution. Surgery allows for the removal or repair of such organs and tissues and provides curative effects by relieving symptoms or eliminating the underlying cause. Gastrointestinal (GI) surgery is a specialized branch of surgery that addresses medical conditions of the GI tract. Reliable general surgeons in the DFW area offer a comprehensive range of gastrointestinal surgeries. This blog aims to present all the relevant information you need about gastrointestinal surgery to make your visit to the GI surgeon less stressful.
Health Conditions Treated With Gastrointestinal Surgery
Gastrointestinal surgery in DFW may be a treatment option for various health conditions, including appendicitis, gastric cancer, diverticulitis, inflammatory bowel disease, and gallbladder disease. Skilled surgeons in the DFW area typically perform diagnostic tests to determine the necessity of surgery. Surgeons recommend surgery after thoroughly evaluating a patient's medical history. Remember, surgery may or may not be a suitable option for you. If you are experiencing any gastrointestinal health concerns, consult a gastrointestinal surgery specialist in the DFW community as soon as possible to discuss the right course of treatment.
Different Types of Gastrointestinal Surgery
Gastrointestinal surgery encompasses a wide range of procedures, with the specific type depending on the underlying condition. Common surgeries include:
●  Esophagus Surgery
Esophagus surgery involves the removal or repair of a portion of the esophagus. It is commonly performed to treat conditions like esophageal cancer and severe cases of gastroesophageal reflux disease (GERD).
● Hernia Surgery
Hernia surgery involves repairing a hernia, which is a protrusion of an organ or tissue through a weak spot or opening in the abdominal wall. The surgery aims to close the hernia and strengthen the area to prevent future herniation.
●  Bariatric Surgery
Bariatric surgery refers to various surgical procedures performed to promote weight loss in individuals with morbid obesity. These procedures, such as gastric bypass or sleeve gastrectomy, modify the digestive organs to limit food intake or nutrient absorption.
●  Colon Surgery
Colon surgery, also known as colectomy, involves the removal of a portion of the colon (large intestine). It may be performed to treat conditions such as colon cancer, diverticulitis, and inflammatory bowel disease.
●  GERD Surgeries
GERD surgeries aim to treat gastroesophageal reflux disease (GERD) when medications and lifestyle changes fail to provide sufficient relief. One common procedure is fundoplication, where the upper part of the stomach is wrapped around the lower esophagus to strengthen the lower esophageal sphincter and prevent acid reflux.
Each procedure may have variations depending on the individual case and the surgeon's approach. If you are seeking GI surgery in the DFW community, it is important to consult an expert surgeon who has a proven track record in performing a variety of GI surgeries.
Techniques for Gastrointestinal Surgeries
Gastrointestinal surgeries in the DFW and other areas are usually performed using various approaches, including:
●  Open Surgery
Open surgery is the traditional approach, where a large incision is made in the abdomen or chest to access the affected area. This allows the surgeon to directly visualize, access, and operate on the organs. Open surgery provides good access to the organs but may result in long recovery times, large scars, high risks, and increased chances of postoperative pain.
●  Laparoscopic Surgery
Laparoscopic surgery, also known as minimally invasive surgery or keyhole surgery, involves making several small incisions in the abdomen. A laparoscope (a thin, flexible tube with a camera) and specialized surgical instruments are inserted through these incisions, allowing the surgeon to visualize the insides through a monitor and perform the procedure. Laparoscopic surgery offers advantages such as reduced post-operative pain, shorter hospital stays, and faster recovery compared to open surgery.
● Endoscopic Surgery
Endoscopic surgery utilizes an endoscope, a long, flexible tube equipped with a light and camera, to diagnose and treat gastrointestinal conditions. This minimally invasive procedure is performed through natural body openings, such as the mouth or anus, or through small incisions. Surgeons, in DFW and elsewhere, highly favor endoscopic gastrointestinal surgery as it often eliminates the necessity for larger incisions, resulting in reduced scarring and quick recovery times.
●  Robotic Surgery
Robotic surgery is a type of minimally invasive surgery that utilizes robotic-assisted technology. The surgeon controls robotic arms with precise movements, while a high-definition 3D camera (usually inserted through a laparoscope) provides a magnified view of the surgical site. Robotic surgery offers enhanced dexterity, precision, and visualization, allowing for complex procedures to be performed with small incisions, reduced chances of blood loss, and potentially a quick recovery.
Each technique possesses its own unique advantages and conditions. The suitability of each technique depends on the nature of the procedure, the patient's condition, and the surgeon's expertise. There are many reputable surgeons in Dallas and Fort Worth, who specialize in performing minimally invasive gastrointestinal surgeries, prioritizing patient safety, and facilitating short recovery periods.
Conclusion
GI surgery plays a crucial role in treating gastrointestinal conditions and alleviating symptoms. These surgical interventions significantly contribute to better health outcomes, enhanced quality of life, and potentially life-saving measures for individuals with GI conditions. For those seeking gastrointestinal (GI) surgery in Dallas and Fort Worth, choose a team of experienced general surgeons who leverage expertise and state-of-the-art technology to offer minimally invasive surgical options, with minimal risks of complications. Consult a qualified surgeon with proven expertise in GI surgeries, and who is well-known for ensuring specialized and comprehensive care.