Revolutionizing Healthcare – Exploring Breakthroughs in Pain Relief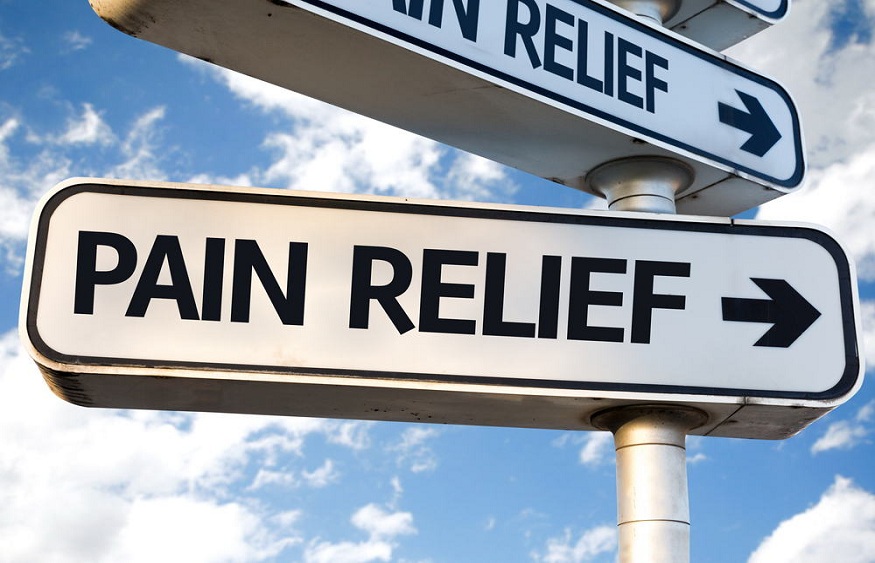 Chronic debilitating pain affects over 50 million Americans, diminishing quality of life and functioning. As the population ages, improving pain management will become increasingly urgent. While medications provide temporary relief for many, their side effects and abuse potential demand safer, more effective solutions.
Fortunately, scientific understanding of pain pathways has grown exponentially, driving promising innovations. Integrating emerging technologies alongside lifestyle medicine, collaboration with pain management doctors, and expanded therapy access means tomorrow's pain relief paradigms could transform patients' experiences.
Leveraging Technology
Groundbreaking technologies offer new horizons for precise personalized pain care. For example, augmented and virtual reality (VR) modalities distract the mind from pain's intensity by immersing patients in relaxing environments. VR also enables virtual coaching for physical therapy exercises. Studies confirm VR significantly lessens acute and chronic pain.
Wearable devices now provide on-demand neurostimulation without medications. Noninvasive nerve stimulation wristbands modulate nerve signals to block pain transmission, reducing migraines and arthritis pain based on clinical trials. Options will probably expand as research continues.
Artificial intelligence (AI) holds immense potential for revolutionizing pain management. AI chatbots deliver automated cognitive-behavioral therapy and help monitor symptoms. Machine learning algorithms can analyze human data to predict optimal individualized treatment responses. And humanoid robot companions provide social and emotional support.
Lifestyle and Natural Therapies
While high-tech interventions attract headlines, low-tech lifestyle and natural solutions remain essential for foundational pain care. Physical activity, weight management, restful sleep, stress reduction, and nutritious anti-inflammatory diets all positively influence pain. Yoga, tai chi, massage, and acupuncture leverage the body's innate healing abilities.
Cannabis and medical mushrooms containing compounds that mimic natural pain-relieving endocannabinoids show increasing promise for chronic neuropathic pain, cancer pain, fibromyalgia, and more. Patients in states with medical marijuana laws can discuss options with certified providers. Lifestyle and natural modalities should form the cornerstone of pain management.
Collaborative Multidisciplinary Care
Optimizing relief for complex conditions like chronic pain demands tapping diverse skill sets. Forward-thinking pain management doctors, like those at KindlyMD based out of Utah, increasingly embrace collaborative models. For example, integrated pain clinics co-locate physical therapists, psychologists, nutritionists, acupuncturists, nurses, and physicians to target pain's physical, emotional, and social dimensions.
Shared decision-making empowers patients to shape their own care paths. Support groups and counseling build coping skills and resilience. Tracking outcomes enables continually refining therapies. Mobile apps connect remote patients with interdisciplinary teams. This team-based approach represents the future of healthcare.
Expanded Insurance Access
Access barriers to integrative pain therapies must also be addressed. Many insurers still limit coverage for options beyond medications and procedures, forcing patients to pay out-of-pocket. However, research increasingly shows long-term cost-savings from nonpharmacological modalities.
Providing comprehensive insurance coverage for therapies like acupuncture, massage, mindfulness meditation, counseling and medical cannabis promises substantial societal benefits. Government and private payers alike must modernize reimbursement models to encourage non-opioid pain care. Expanded access reduces risks and improves outcomes.
Eliminating Stigma
Stigmatizing attitudes around chronic pain patients as "drug-seeking" or psychologically weak must also evolve. People in pain are not at fault. Like other chronic diseases, pain results from complex biological factors. Compassion and validation matter.
Similarly, viewing opioid addiction as a moral failure rather than a chronic medical condition creates shame and barriers to recovery. All patients deserve respect and help. Modern pain care must holistically address both physical pain and psychological suffering.
Conclusion
Unprecedented opportunities exist today to revolutionize chronic pain management by integrating technology, natural solutions, collaborative models, improved access, de-stigmatization, and patient-focused research.
While eliminating pain is often unrealistic, the future looks bright for markedly improving pain's impact on functioning and wellbeing. Patients in pain have reason for optimism thanks to scientific breakthroughs on the horizon.