10 Ways To Take Care of Your Heart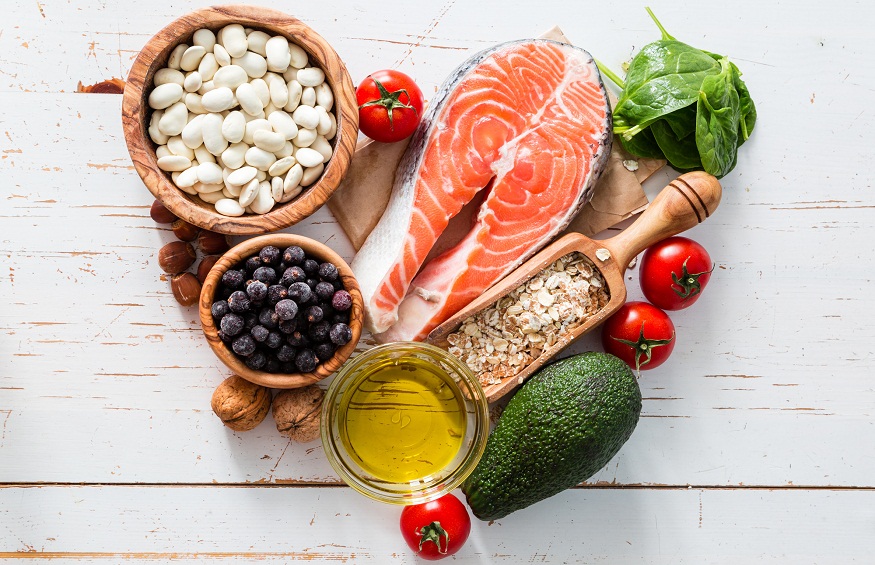 Taking care of your heart is one of the most important things you can do for your physical wellbeing. According to the CDC, one person dies every 36 seconds in the U.S. from cardiovascular disease.
The sad reality is that many of these deaths are preventable if we had healthier habits. Building daily habits to improve your heart health can make a big difference in ensuring you live a longer and happier life.
To help you, here are ten different ways you can maintain a healthier heart.
1. Reduce Your Sodium
Eating a large amount of sodium can increase your blood pressure. High blood pressure can lead to heart disease and stroke.
Adults should consume less than 2,300 milligrams of sodium per day. But unfortunately, most Americans consume more than 3,400 milligrams of sodium per day.
To limit your sodium, try eating less processed and salty foods. You'll want to limit canned meats, frozen entrees, and beans with salt added.
The fresher the food, the less sodium it's likely to have.
2. Limit Your Saturated Fat
Saturated fat is most often found in fatty meats, processed foods, butter, and margarine. Like sodium, saturated fat can increase blood pressure and cholesterol levels.
The American Heart Association recommends that people consume no more than 13 grams of saturated fat per day. The easiest way to do this is to avoid foods high in saturated fat.
Foods like fruit, vegetables, lean beef, fish, beans, lentils, and eggs are all low in saturated fat.
3. Don't Smoke
Smoking is a leading cause of heart-related diseases. Smoking damages your arteries and increases your blood pressure.
Plaque from the smoke narrows the blood vessels in your heart, which can lead to blood clotting. Blood clots limit the amount of oxygen that can flow to your heart and can lead to heart attacks.
However, even if you're a smoker, there is hope! Hearts tend to repair quickly once people stop smoking.
4. Manage Your Cholesterol
By eating healthy and non-processed foods, you're less likely to develop high cholesterol. High cholesterol can lead to a whole host of health problems, including strokes, heart attacks, and chest pain.
Though there is a genetic element, unhealthy dietary choices play a strong role in your cholesterol level.
Eating foods like lean meats and vegetables ensures you maintain healthy cholesterol.
5. Drink Plenty of Water
Water is an essential part of life and can benefit every aspect of your health, including your heart. For men, it's best to drink about 3.7 liters of water per day. For women, 2.7 liters of water per day is recommended.
Drinking water not only improves your heart but also reduces sugar and salt cravings. It can keep you from overindulging in fatty foods, and it can improve athletic performance.
So start prioritizing your water intake today!
And for even greater benefits, consider taking vitamins for heart health.
6. Maintain a Healthy Weight
Besides drinking water, maintaining a healthy weight is good for all aspects of your health. Overweight and obese individuals are more likely to have high blood pressure, high cholesterol, and type 2 diabetes.
Each of these health conditions has adverse effects on your heart.
To maintain a healthy weight, eat healthy food, drink lots of water, and exercise regularly.
7. Stay Active
Another way to improve your heart health is to stay active. Exercise for heart health can make a big difference. People who are active are less likely to have a heart attack than sedentary people.
Don't worry, you don't have to become an athlete overnight. Just thirty minutes of moderate exercise every day can lower your risk of developing heart disease.
If you don't think you have time, try a brisk thirty-minute walk during your lunch break at work.
8. Reduce Alcohol Consumption
It's no secret that alcohol isn't good for us. Heavy consumption of alcohol can cause abnormal heartbeats and damage your cardiovascular health. It can also increase your blood pressure.
But if you enjoy alcohol, you don't have to give it up completely. Just try to reduce your consumption and avoid binge drinking.
9. Keep Your Stress Levels Down
Though stress is unavoidable, you should do your best to manage it. Over time, stress can negatively affect your body.
This is because stress increases the likelihood of drinking, smoking, and eating unhealthy foods as a means to cope. You're less likely to exercise and more likely to binge eat when you're stressed.
It can also negatively affect your sleep.
All these things are bad for your heart health.
Handling your stress before it gets out of control can go a long way in helping to maintain your heart health.
10. Schedule a Yearly Check-Up
Visiting a doctor to get your heart checked is critical to catching any heart-related problems early. A doctor can check on your blood pressure, cholesterol, and glucose levels to ensure nothing is array.
Annual check-ups can be lifesaving and prevent possible heart attacks and strokes. But, you'll want to make sure you find a good doctor that makes you feel comfortable.
Take some time to do a little research and reading reviews can help you find the best cardiologist in your area.
Now You Know How to Improve Your Heart Health
By incorporating these ten tips into your daily life, your heart health will be stronger. This increases the chances that you'll live a longer and healthier life. Maintaining a healthy heart can reduce the likelihood that you develop heart diseases and other health ailments.
So why take it for granted? Start your journey towards a healthier heart today. You can start by buying some fresh foods, and getting active!
And before you go, be sure to check out the rest of our blog. We cover a bunch of topics related to health and fitness that you're sure to love!