The Remarkable Health Advantages OfIncluding Red Potatoes In Your Diet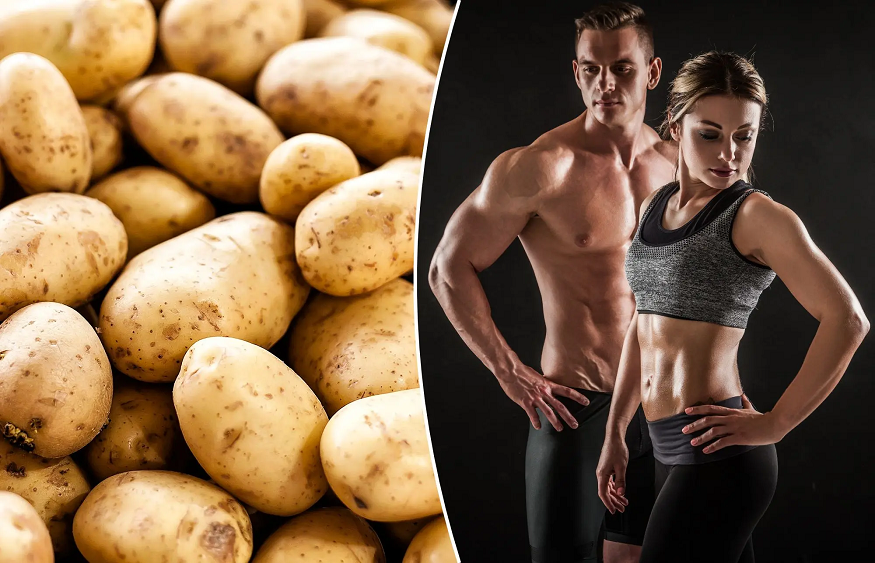 Red potatoes are not only a delightful addition to countless culinary creations, but they also offer a plethora of health benefits that make them a smart choice for a well-rounded diet. Packed with essential nutrients and phytochemicals, red potatoes have gained recognition as a valuable ingredient for promoting overall health and well-being. In this article, we'll explore six key health advantages of incorporating red potatoes into your regular diet.
Rich InNutrients
Red potatoes are a nutritional powerhouse, providing a variety of essential vitamins, minerals, and dietary fiber. These potatoes are very rich in potassium, which is essential for preserving normal blood pressure levels. A red potato is also a wonderful source of vitamin C, an antioxidant that supports a robust immune system and promotes the creation of collagen. They also contain vitamin B6, which promotes healthy energy and brain function. Red potatoes also include large levels of nutritional fiber, which helps with digestion and supports a healthy gut. You may provide your body with a range of necessary nutrients by introducing red potatoes into your diet.
Heart Health Benefits
Red potatoes' remarkable potassium level can help to maintain a healthy heart. Potassium assists in controlling blood pressure and lowers the risk of hypertension, which lowers the risk of cardiovascular diseases. The high fiber content of red potatoes further aids in maintaining heart health by reducing bad cholesterol levels. Additionally, red potatoes contain compounds like anthocyanins that possess anti-inflammatory properties, further promoting cardiovascular well-being. Including red potatoes in your diet can be an effective way to support a healthy heart.
Digestive Health Promotion
Red potatoes have a considerable amount of fiber, which can be quite beneficial for supporting a healthy digestive system. Dietary fiber thickens the stool, promoting regular bowel motions and preventing constipation. Additionally, the fiber in red potatoes functions as a prebiotic, feeding and promoting the growth of good bacteria in the stomach. A healthy gut flora is essential for optimal digestion and nutrient absorption. Red potatoes can help you get the fiber your body needs for a healthy digestive tract by adding them to your diet.
Energy Boost AndBlood Sugar Regulation
Red potatoes are an excellent source of complex carbohydrates, providing a steady release of energy. The carbohydrates found in red potatoes are digested and absorbed more slowly compared to simple sugars, resulting in sustained energy levels. This slow release of energy also helps regulate blood sugar levels, preventing sudden spikes and crashes. Additionally, red potatoes have a relatively low glycemic index, making them a suitable option for individuals with diabetes or those aiming to manage their blood sugar levels.
Anti-Inflammatory Properties
Red potatoes contain various phytochemicals, including anthocyanins, which possess potent anti-inflammatory properties. Numerous health problems, including heart disease, arthritis, and several types of cancer, are linked to chronic inflammation. By including red potatoes in your diet, you can introduce these beneficial compounds that help combat inflammation. Anthocyanins, in particular, have been linked to reducing inflammation and oxidative stress, protecting against cell damage, and promoting overall well-being.
Weight Management Support
Red potatoes can be a valuable addition to a weight management plan. They are relatively low in calories and fat while providing essential nutrients and dietary fiber. The high fiber content encourages feelings of satiety and fullness, which can help with appetite control and stop overeating. Additionally, red potatoes' slow-digesting carbohydrates provide sustained energy, reducing cravings for unhealthy snacks. By incorporating red potatoes into your meals, you can support your weight management efforts while enjoying a delicious and nutritious food option.
Conclusion
Incorporating red potatoes into your regular diet can offer a myriad of health benefits. From providing essential nutrients and supporting heart health to promoting digestive well-being and aiding weight management, red potatoes are a versatile and nutritious addition to any meal plan. Embrace the health advantages of red potatoes and savor their unique flavor while taking care of your body's nutritional needs.