The Power of a Smile: 5 Reasons Why Dental Deep Cleanings are Needed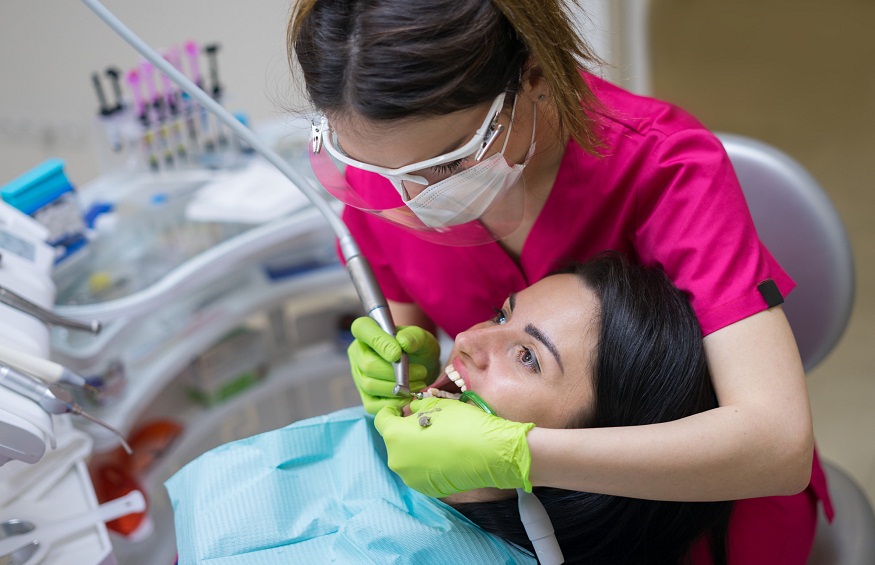 There is some pretty compelling research that smiling produces social, physical, and mental benefits. Regular teeth cleaning makes it easier to smile more.
Of course, teeth cleanings are necessary maintenance to keep your oral health in good condition. Tooth loss can even predict your lifespan. To keep as much of your teeth as possible, even well into old age, dental deep cleanings are essential.
If you're struggling to motivate yourself to make your next cleaning appointment, check out the 5 reasons why dental deep cleanings are needed below.
1. Home Brushing Isn't Enough
It's true, there are some people out there who take pride in how thoroughly they floss and brush their teeth every day. They may even own fancy tools like a water pick. Sadly, this is not enough to compensate for a professional deep cleaning.
For example, plaque can be removed with brushing or flossing, but sometimes it exists in places you cannot see. This is just one of the several kinds of bacteria that a professional needs to remove.
2. The Benefits of a Nice Smile
A nice smile has social, physical, and mental benefits. Socially, people with a nice smile are perceived as more successful and smarter. It may not seem fair, but unappealing teeth leave a negative impression on most people.
Physically, regular teeth cleanings prevent oral disease which is linked with other health disorders that can shorten your life span. These health disorders include heart disease, diabetes, stroke, and arthritis.
Mentally, smiling itself can help reduce stress.
3. It Prevents Disease
This is one of the most important reasons on this list. Dental deep cleanings prevent disease, lengthening your lifespan, and preventing painful infections.
Oral disease doesn't just affect your mouth, but that bacteria can spread to other parts of the body and ruin your overall health.
4. You Can't Do It Yourself
Obviously, we brush and floss several times every day to remove most of the debris our teeth collect throughout the course of the day. However, we cannot remove the bacteria that eventually build up over time.
That sticky plaque that you can't always see eventually hardens into calcified tartar. A dentist needs to use special tools, like a scaler, to remove it.
5. You Can't See the Damage
Professional dentists spend years in school learning how to identify different types of bacteria and diseases. They often use special tools and devices that allow them to closely inspect the mouth. The average person just doesn't have this equipment or training.
This is a lesson you can pass onto your children — make sure they see a pediatric dentist regularly.
More Reasons for Dental Deep Cleanings
Yes, dental deep cleanings can be uncomfortable and there is a cost involved, but they are not required more than twice a year. It is so seldom that it's not too much to ask for you to overcome your fear of the dentist for just 2 days out of 365.
For more interesting information about the fields of health and fitness, make sure to check out our page.