How to Take Good Care of Your Eyeglasses?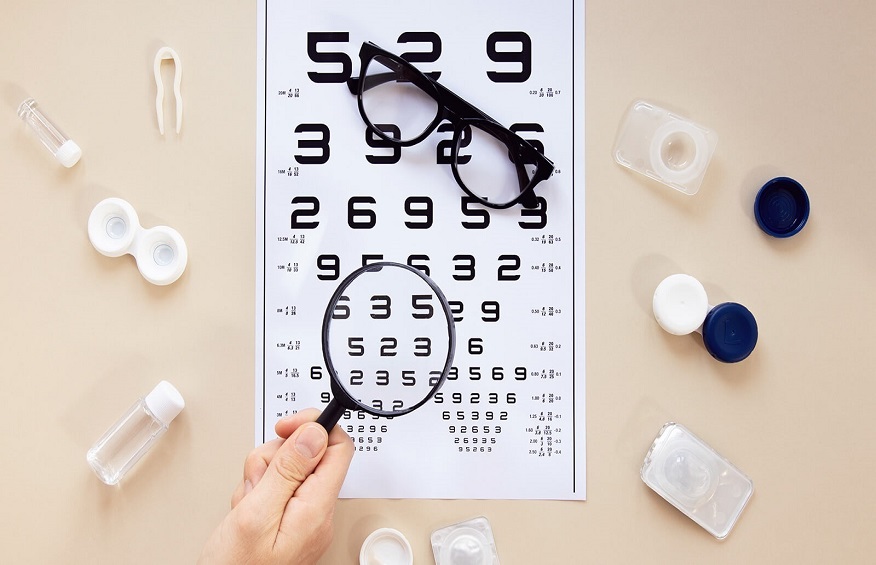 The lenses in your glasses might get damaged due to scratches, dirt or muck. Thus, it's essential to clean them regularly or fix them in order to keep your glasses as good as new. How to do that? That's exactly what we'll discuss today.
7 Ways to Keep Your Glasses Shining and Strong
1. Keep them clean with soap and water
Most people usually wash their glasses with just water. Well, that rarely is effective. And especially, in times where hygiene is a big concern, water alone is equal to nothing. So, better add a few drops of liquid soap on each of your lenses. Create a lather on each side of the lenses, and wash them with cold water. Then dry them with a lint-free cloth and you'll be good to go. Do this regularly. This is one of the most inexpensive methods of keeping your lenses clean.
2. Use a high-quality anti-bacterial cleaner
While soap and water is a decent solution, it doesn't help much when dirt, muck, dust, oil and all kinds of such residues start sticking on the ends of your lenses. A better solution is using an antibacterial glasses cleaning solution. Not only is it much more effective but is also not very expensive when you buy it at Specscart. In fact, the company provides you with a suitable spectacle cleaning cloth along with this solution they call LensGuard. And this comes in the form of a cleaning kit that is easy to carry with you anywhere you go.
3. Remove scratches with toothpaste
Cleaning is fine, but what about scratches? Lenses with scratches can be a big turn off, whether you consider it for looks or comfort. So, what to do if by any chance you have scratches on your lenses? Use toothpaste. Any toothpaste would do. Just make sure it is non-abrasive and non-gel based. You can use a cotton pad along or soft cotton cloth to rub a dollop on the scratched region. Move your hand in circular motions with the cotton ball on the scratches to make them go. The method saves you time, money and mental energy required to fix the issue otherwise.
4. Remove scratches with baking soda
Another option for removing scratches that you have is that of using baking soda. You can take a spoonful of baking soda and mix with enough water to make a thick paste. Then apply this paste on each of the two lenses and each of their sides with a cotton cloth or cotton ball. Move the cotton for about 10 to 20 seconds in circular motions on the scratched area until it vanishes away. Use water and a soft cloth to wipe off the residue of the baking soda paste.
Read more: What to Look For In an Elder Care Facility
Check if the scratches are gone properly. If not, you might have to repeat the process a couple of more times. But they are bound to go away! The method is another inexpensive, effective and easy to use way to remove scratches.
5. Reglaze glasses
You can't do anything when the scratches are deep and are not getting fixed with regular home remedies. In that case, reglazing your glasses is the best solution, especially if you want to continue with the same frames you have. What this basically means is that you have new prescription lenses in own frames and turn your glasses anew!
How to avail such a service? Well, Specscart will help you out. All you need to do is send the company the required prescription details and then your old frames. They will check your old frames and see if they are capable of holding the new high-quality lenses that the company will make. If yes, Specscart will put new lenses in your old frames and send you back a cool new pair and maybe new enhanced self-esteem along.
6. Tighten the screws
Many times, there's nothing wrong with the lenses but the screws that hold the temples and the rest of the frames together. This can be fixed by tightening the screws. But you will need a screwdriver. Now, most people don't have the required screwdriver that can fix this issue, and they go visit the nearby optician. While in most cases, the optician won't charge you anything, you might end up wasting your time and energy. And if these keeps happening with your old frames again and again, you are bound to get frustrated.
Read more: How to Stop Snoring
Specscart solves this issue for you. They add a small screwdriver to their all-in-one cleaning kit which already has the effective antibacterial solution and the spectacle cleaning cloth. So, if your glasses turn old and start showing signs of loosening screws, you can very easily use the screwdriver and tighten it yourself. Thus, saving time, energy, and the travel cost to the optician for this small job.
7. Buy high-quality glasses
There's no better solution to keeping your glasses shining and strong than to buy premium quality glasses in the first place. However, if you think the premium quality is always expensive, allow us to tell you that it's not the case.
Specscart brings you super strong glasses frames that are made in high-grade acetate and/or metal or wood. Yes, they have wood frames as well. These durable and long-lasting frames have lenses that are impact-resistant and loaded with coatings like anti-UV and anti-glare for your eyes' protection.
Moreover, the lenses have a scratch-resistant coating as well. Yes, it's an addition that's absolutely free of charge. So, if you have them, you don't have to take even the little effort of toothpaste or baking soda as well.
Additionally, designer prescription glasses, fake glasses, varifocals, photochromic lenses, blue light lenses, and sunglasses, all kinds of eyewear come at highly affordable prices when you buy them at Specscart.
The shipping and returns that Specscart offers are free as well, unlike many other similar eyewear companies. That's because Specscart aims to provide the best of services while fulfilling its mission of changing people's perception about eyeglasses. The company wants to transform glasses from being a mere eyesight correction device to a fast fashion accessory. e
So, buckle up and visit Specscart's online store now to find yourself a long-lasting, high quality yet ultra appealing pair to admire. Happy shopping!